Sun & Sea
Opening Show Alkantara Festival 2022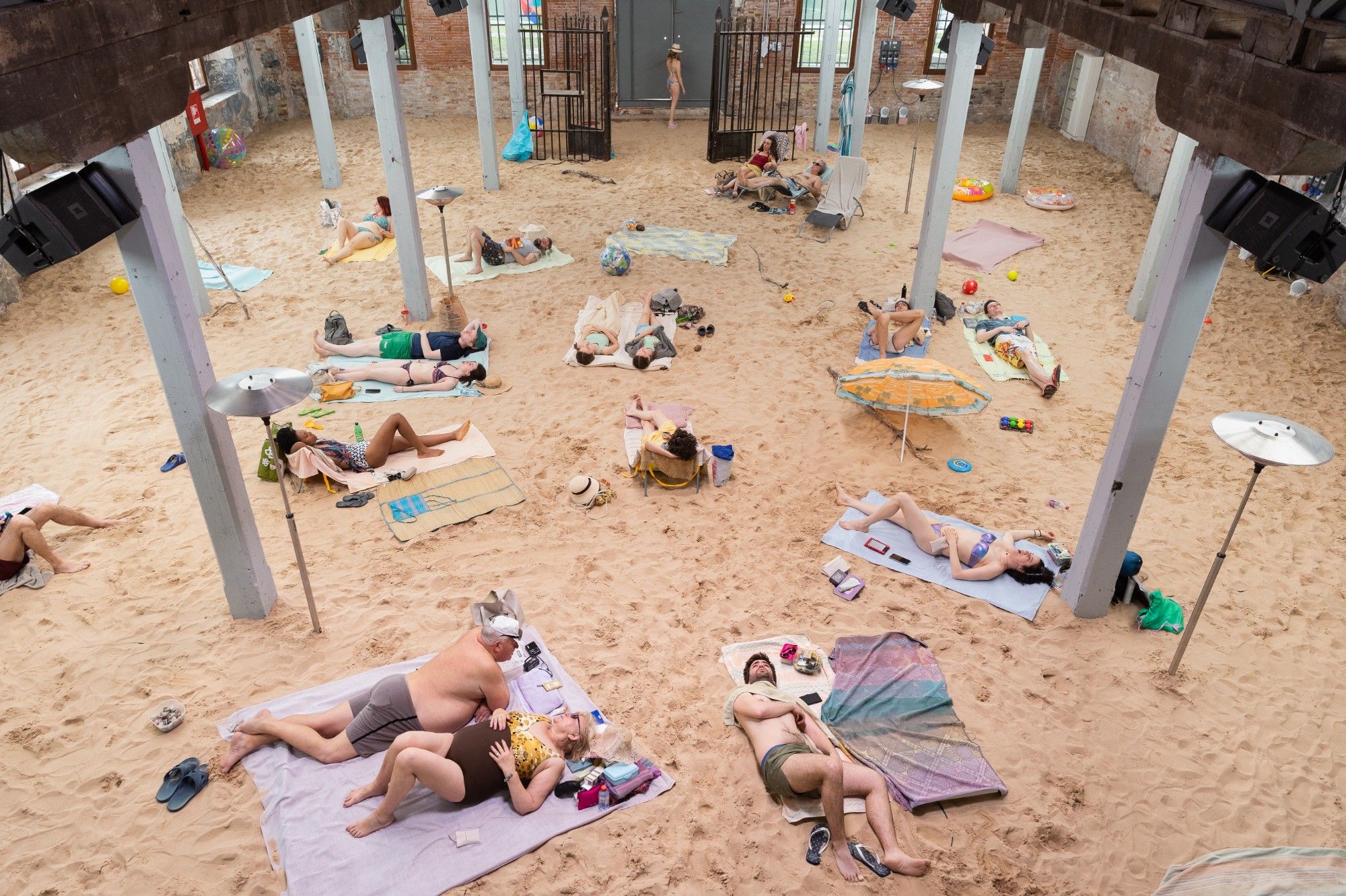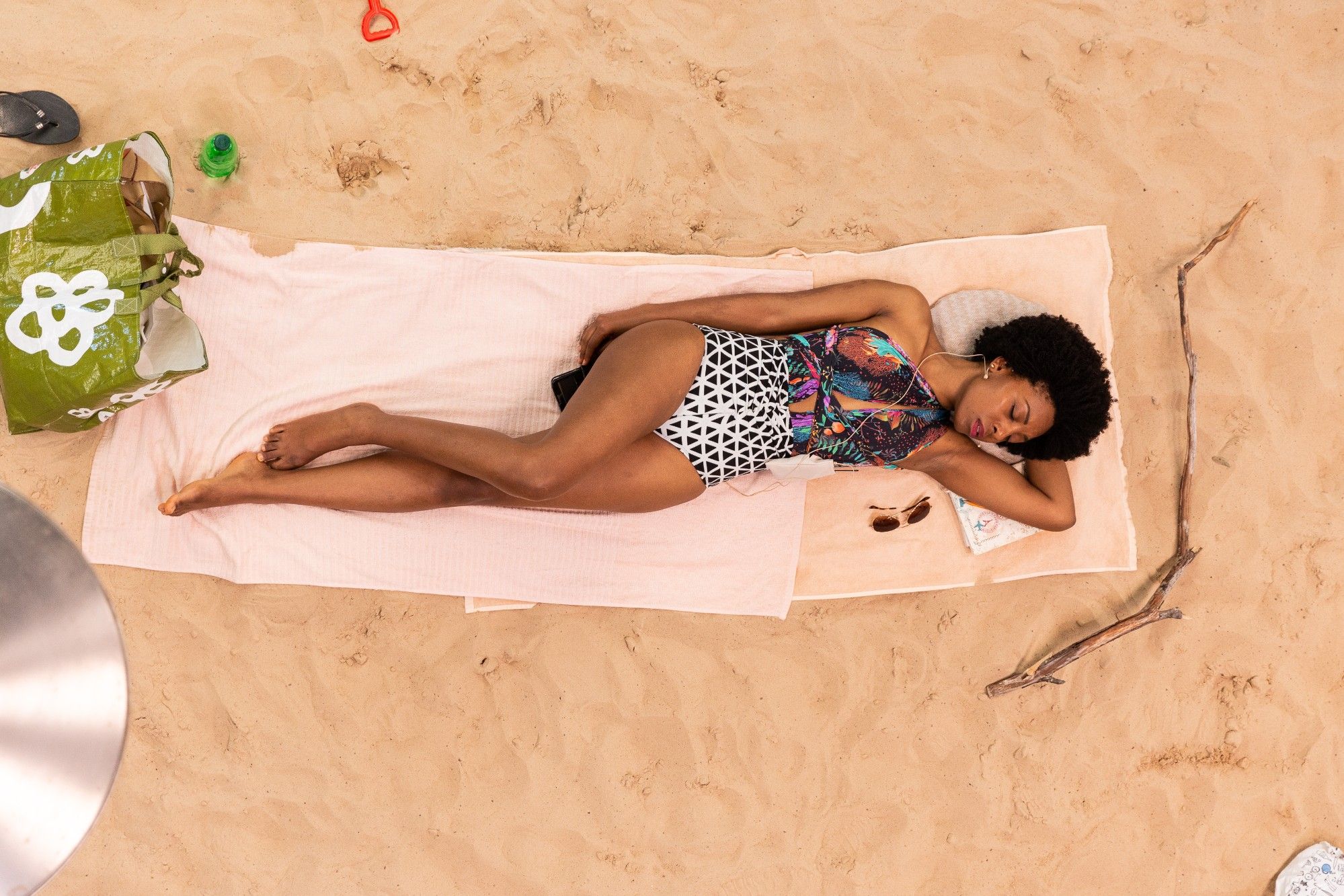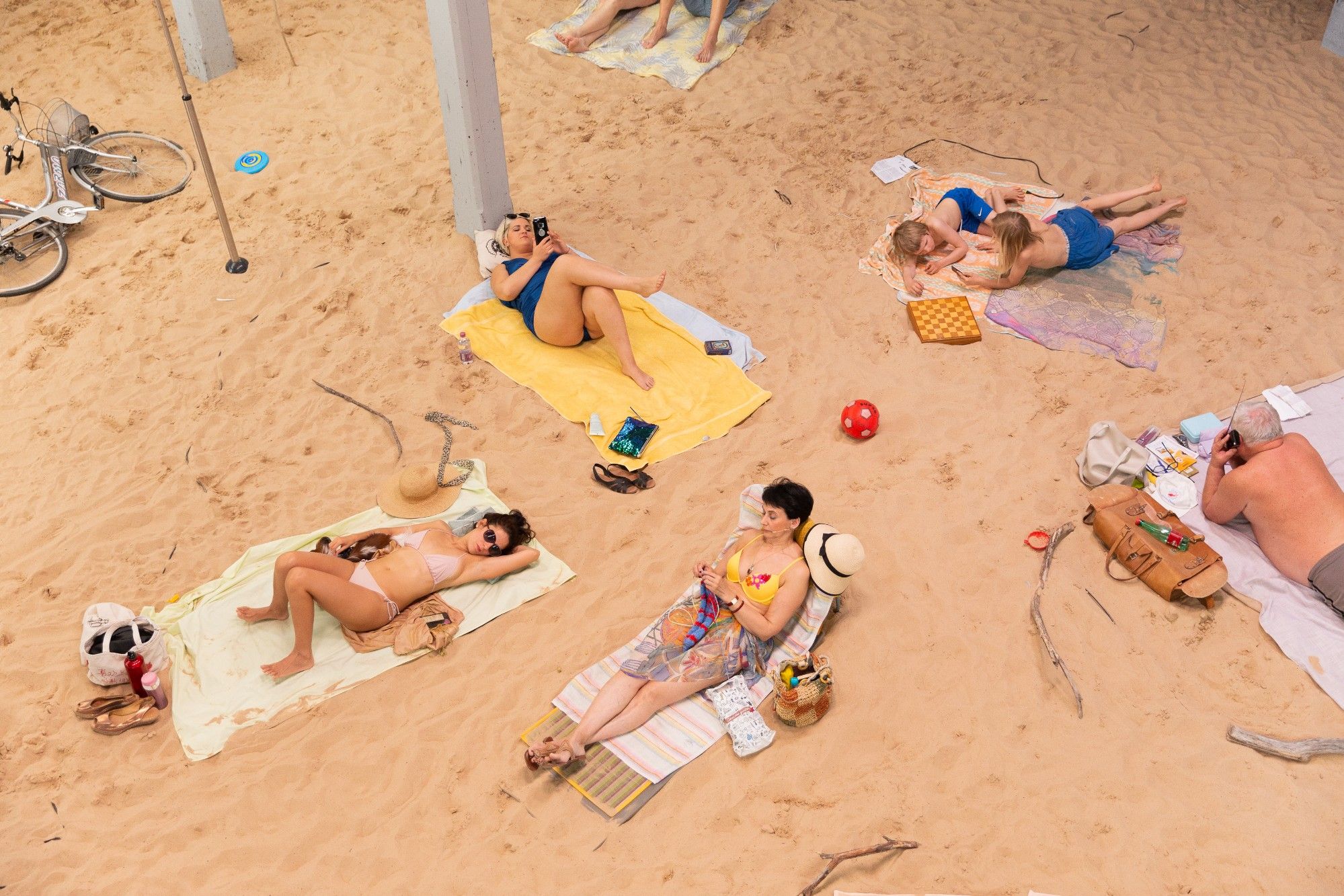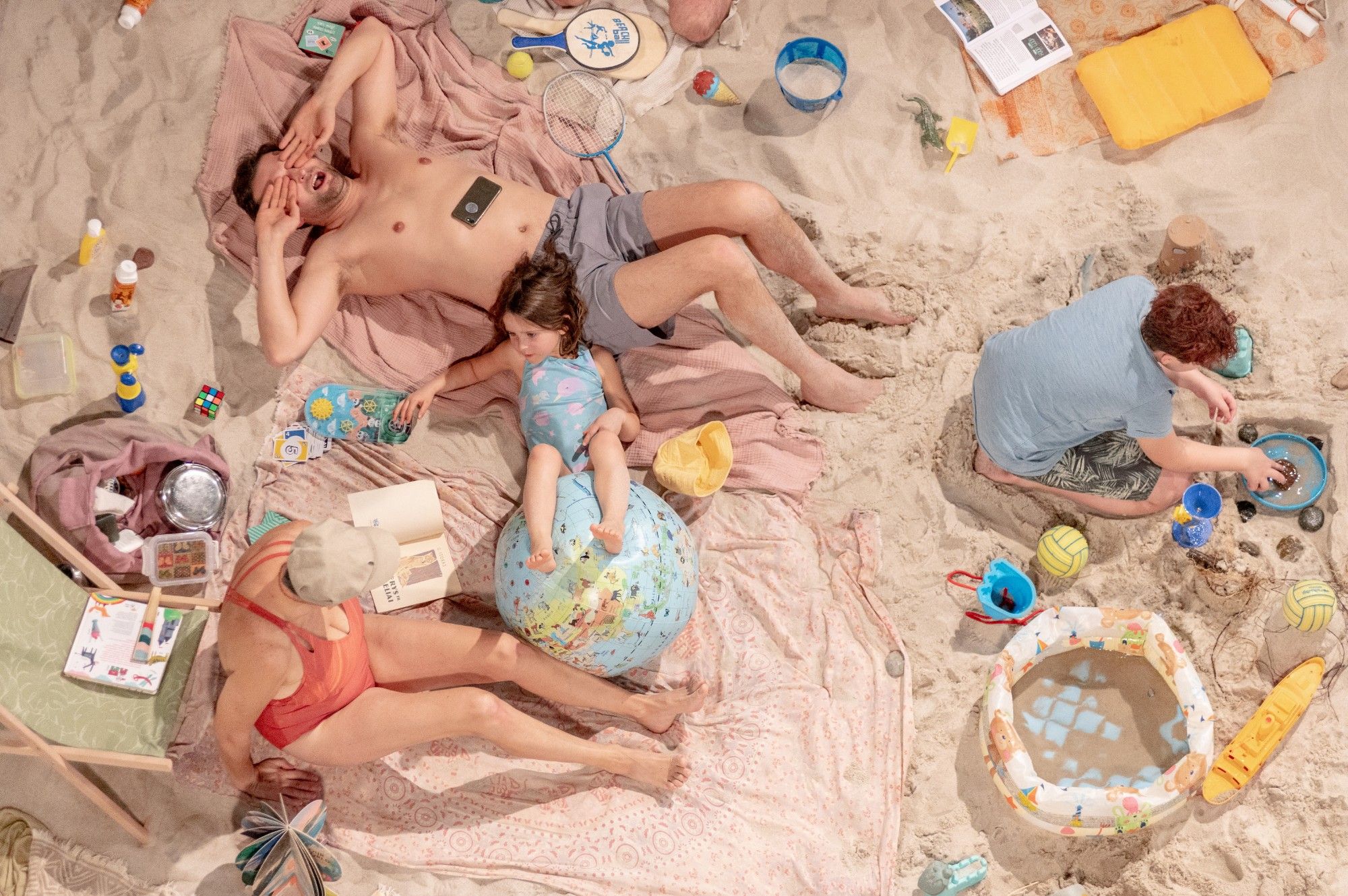 11.11 — 12.11 2022
Performances
Alkantara Festival returns in November, kicking off with an encounter that takes in beauty, mundanity and decay.
The 2022 edition opens on 11 November with Sun & Sea, an opera-performance by Rugilė Barzdžiukaitė, Vaiva Grainytė and Lina Lapelytė (Lithuania), winner of the Golden Lion at the 2019 Venice Biennale. The work uncovers beauty and catastrophe side by side in the mundane heat of a summer's day. By exposing the trivial preoccupations of holidaymakers, the writers highlight the hidden cost to the pleasures of consumerism, so finding some order in the chaos. To witness Sun & Sea is to bathe sweetly in the fictions of a world teetering at the cliff's edge.

To accommodate a piece of this scale, we have worked with a number of different organisations. The presentation of Sun & Sea would not be possible without the partnership with Centro de Arte Moderna (CAM) – Fundação Calouste Gulbenkian. Pivotal to this is also the partnership with Culturgest, where Alkantara Festival will present the piece on 11 and 12 November, and the additional support from Teatro Municipal do Porto, which is also hosting this show (4 and 5 November, at Teatro Rivoli).

At Alkantara Festival 2022 there will be works of dance, theatre and performance shown alongside talks and social gatherings, all providing spaces for exchange, discovery and a critical reflection on our times. The festival's two-week programme will take place at Espaço Alkantara and across a number of returning venues: Centro Cultural de Belém, Culturgest, São Luiz Teatro Municipal, Teatro do Bairro Alto and Teatro Nacional D. Maria II.

The full Alkantara Festival programme will be revealed, in October, at Espaço Alkantara in Lisbon.

From 11 to 27 November, we can't wait to welcome you back!